Qualitative. Powered by AI.
Revolutionize your qualitative research project with AI-driven interviews. Dive deeper, fetch faster, understand better.
Meet Qualsight.ai
Qualsight is an AI-powered qualitative research tool that lets brands conduct interviews with consumers online. It automatically moderates these interviews, analyzes the conversations, and provides detailed insights from the discussions.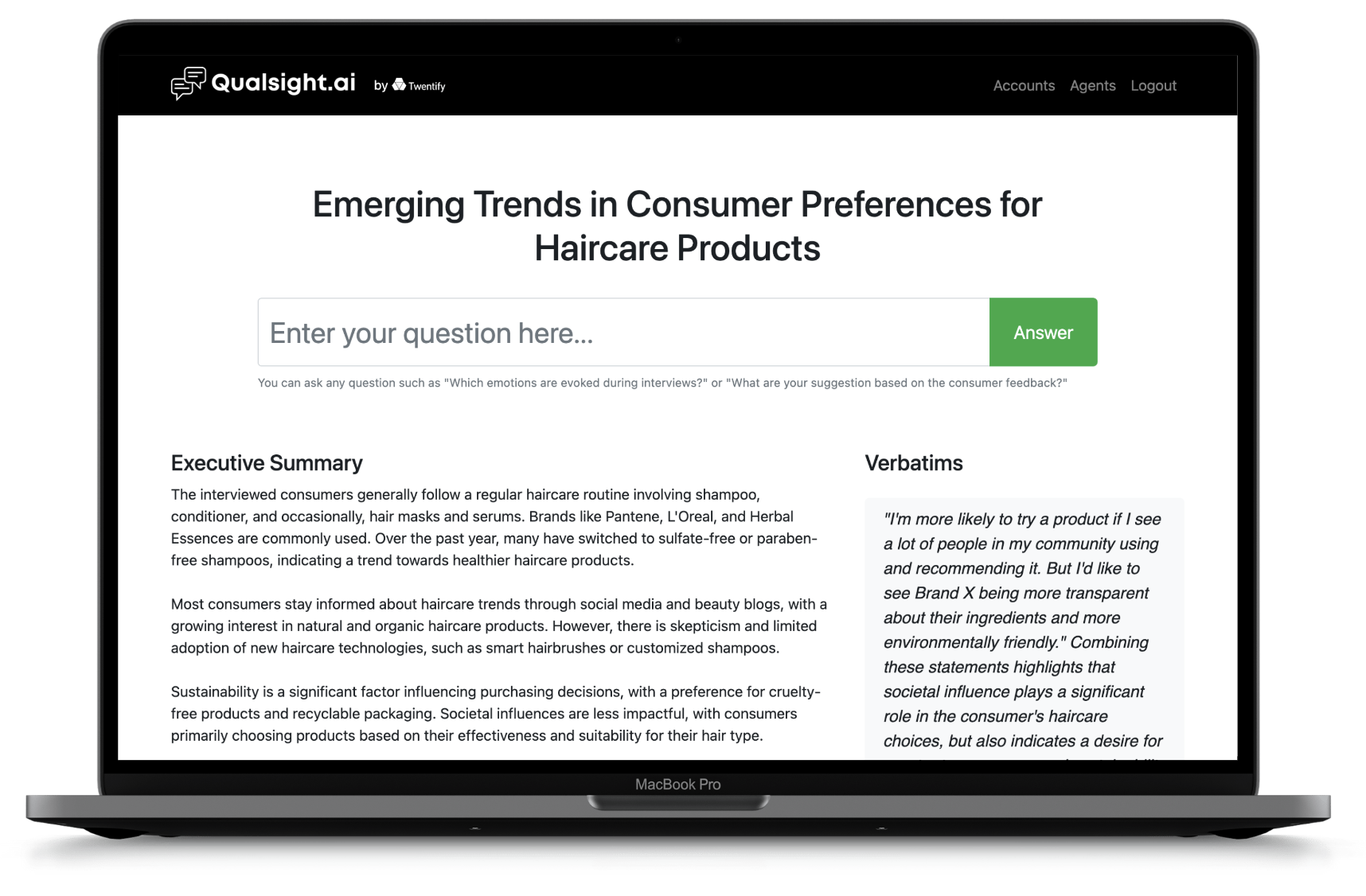 Beyond Traditional
Step into a new era where advanced AI meets qualitative research. No more hefty fees, just smart technology.
Quick Turnaround
Why wait weeks when you can get insights in real-time? Speed up your research cycle and decision-making process.
Boundless Research
Dive into global markets without hesitation. Overcome language and cultural barriers seamlessly with AI-assisted interviews.





BRIEFING
From idea to interview design in 3 seconds
Whether it's a brief note or detailed paragraphs, QUAL.chat effortlessly transforms your inputs into dynamic interview flows.
Tailor your study on-the-go, and let QUAL.chat handle the rest. Dive into those vital conversations without missing a beat.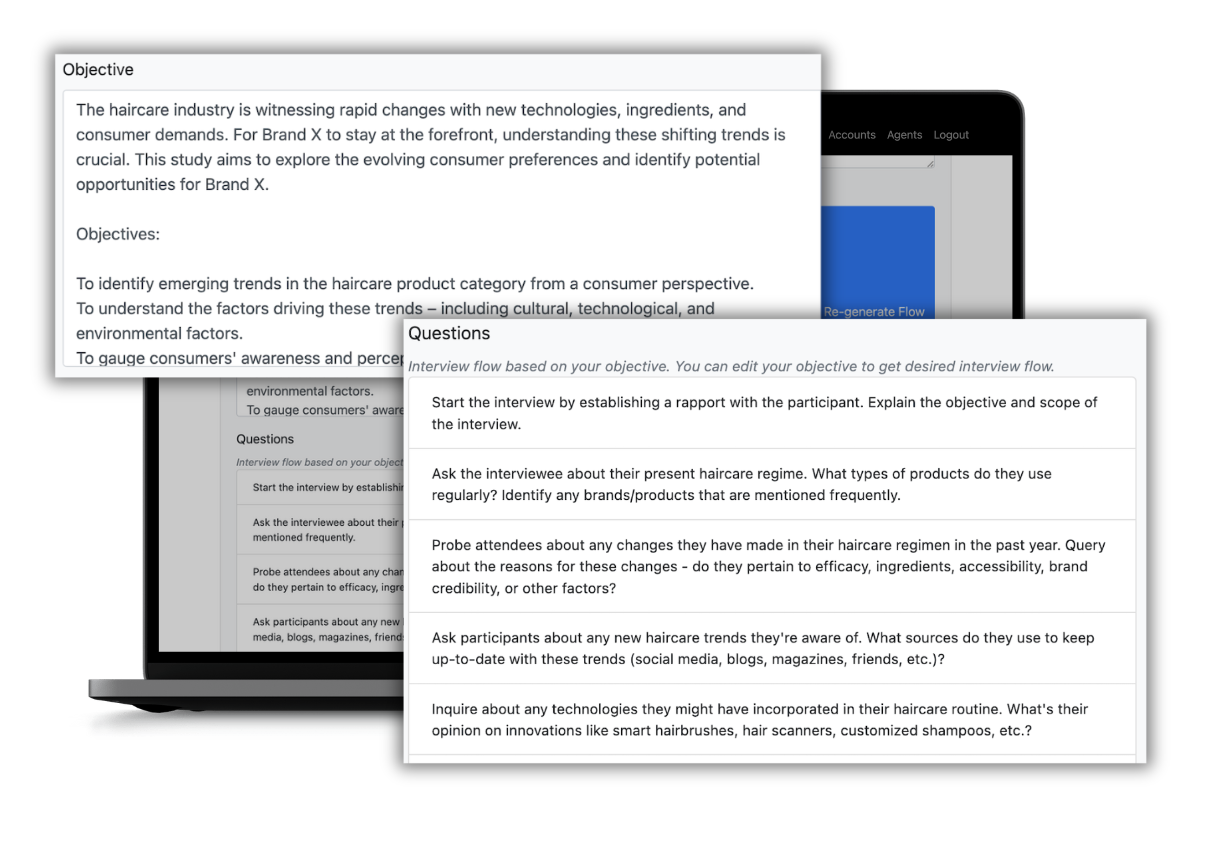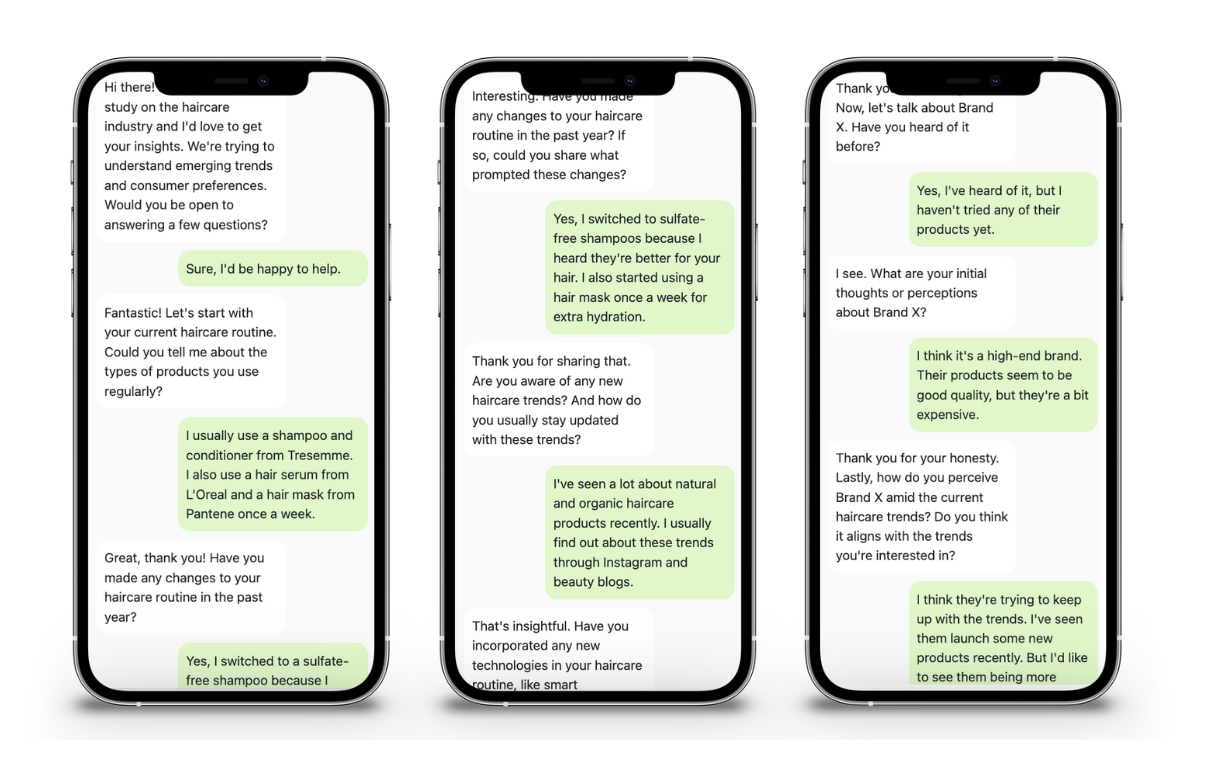 consumer Interviews
Genuine insights with AI-driven interactions
Target Audience Alignment:

Connect with the perfect match from your target audience every time.

Capturing Nuances: QUAL.chat's precision ensures every tiny detail and nuance is noticed and recorded.

Authentic Insights: Engage participants in a manner that feels familiar and genuine, leading to richer insights.
ANALysis
Insights amplified: Instant, deep, direct.
Executive Summary: Instantly receive a concise breakdown, highlighting major takeaways and actionable recommendations.

Verbatim & transcriptions: Capture direct, raw feedback. Dive into the exact words of your participants for unfiltered insights.
SmartAsk deep dives: Hungry for more? Employ SmartAsk to probe deeper, seeking answers to specific questions or clarifying details on the fly.
Answer all your questions with SmartAsk feature: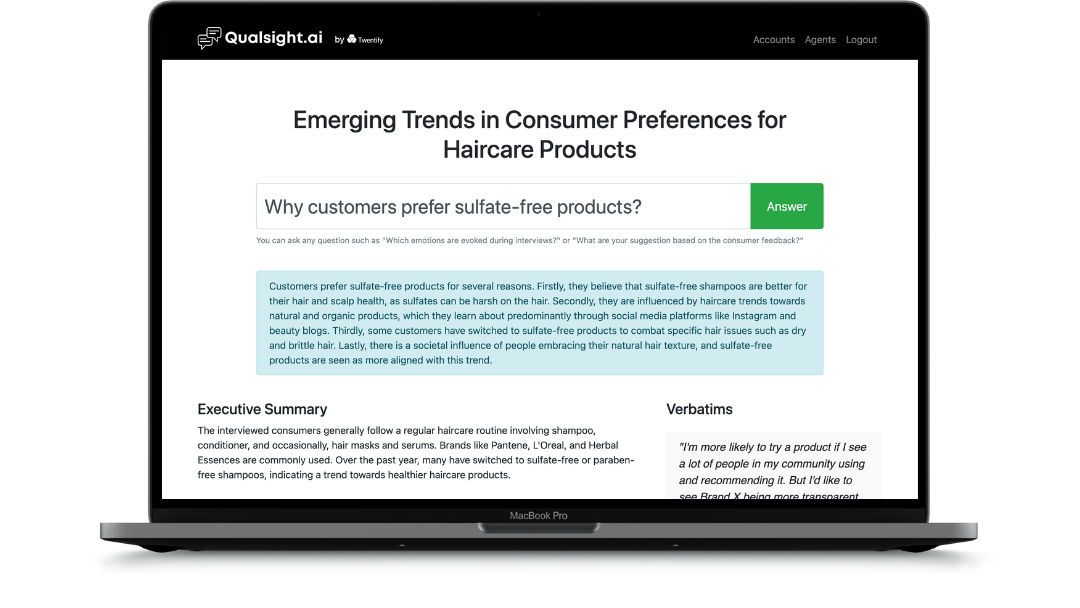 Here is why you should use an AI-powered Qual tool:
24/7 Availability
Research that doesn't clock out. Access insights anytime.
SmartAsk
Your intuitive probe. Dive deeper on demand.
Swift Results
Speedy insights. Always stay a step ahead.
Global Reach
Worldwide insights. Engage from Tokyo to Buenos Aires.
Dynamic Flow
Fluid conversations. Ensuring richness in every chat.
Cost-Effective
Affordable excellence. Premium insights without the premium price.
Eco-Friendly
Sustainable research. Reduce, reuse, resonate.
For Researchers
By researchers, for researchers. Precisely tuned to your needs.
Powerful Tech
Engineered for excellence. High-performance technology at its core."