We are aware of the term Net Promoter Score. Many companies are measuring NPS with digital surveys. But, how can NPS be measured in the offline retail world?
One of the days in the early 2000s, we've met with a new term created by Bain & Co. consultants. In one of the days, Fred Reichheld explained promoters, the effect of customer loyalty on revenue, and introduced net promoters, in this HBR article. It was a great day for the sake of business measurement.
Firmly, Net Promoter Score (NPS) is a management tool that can be used to measure the loyalty and satisfaction of a firm's customers. The important thing about NPS is, when measured right, it allows businesses to project their revenue changes and find out the revenue affecting factors.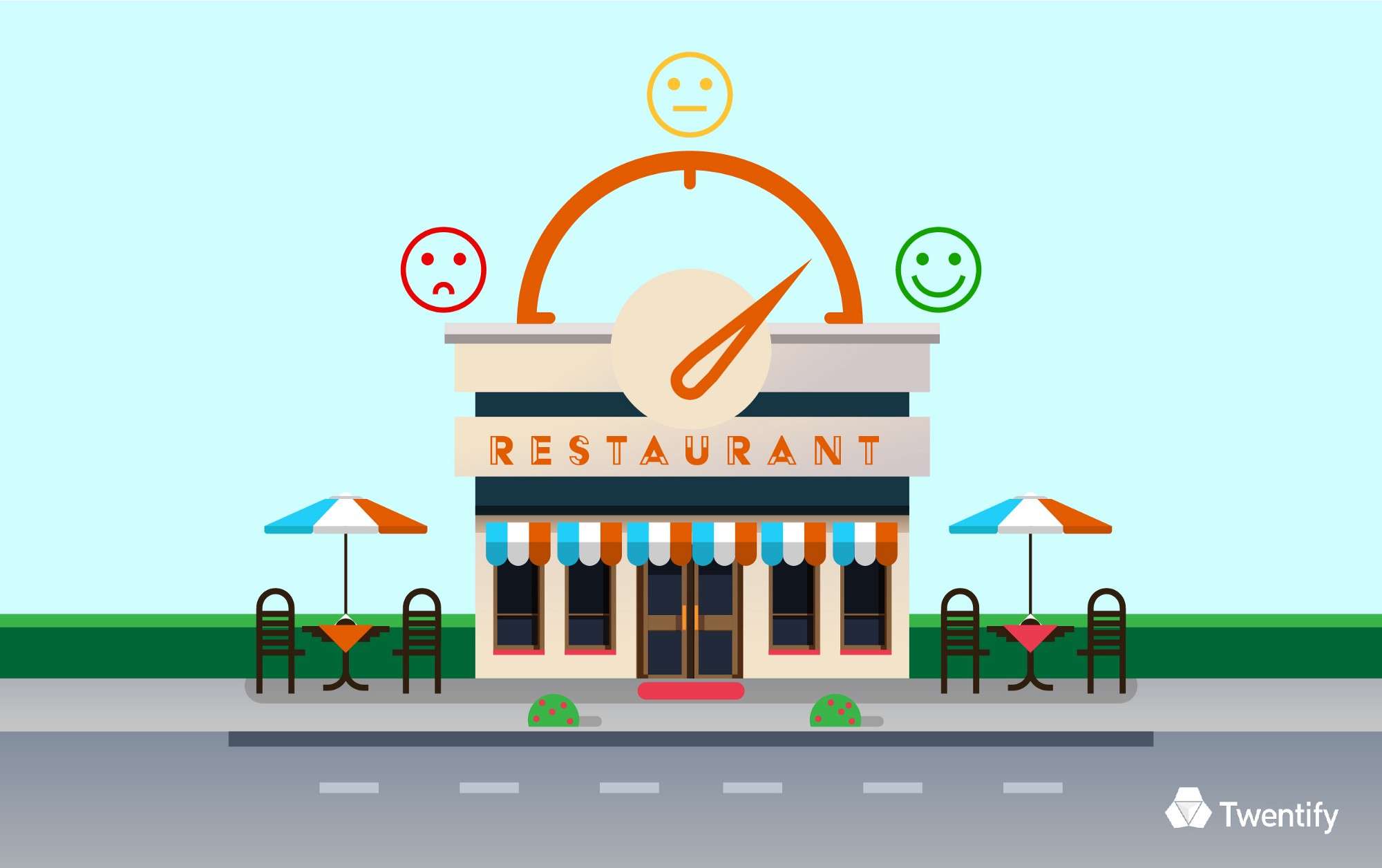 How it's getting measured?
Let's make a walkthrough.
Questions to Measure Net Promoter Score
NPS is getting calculated by running a survey on your customers. You're asking your customers the following question, and asking them to answer with a number from 0 to 10 — so that you'll do the calculation of your customer profile and NPS score afterward.
How likely are you to recommend company/brand/product [NAME] to a friend/colleague/relative?
As a customer and a marketing person within an insights company, I can say that this works — and right audience shares insightful answers to this, where you can learn about their experiences and see where you can improve on their next experience.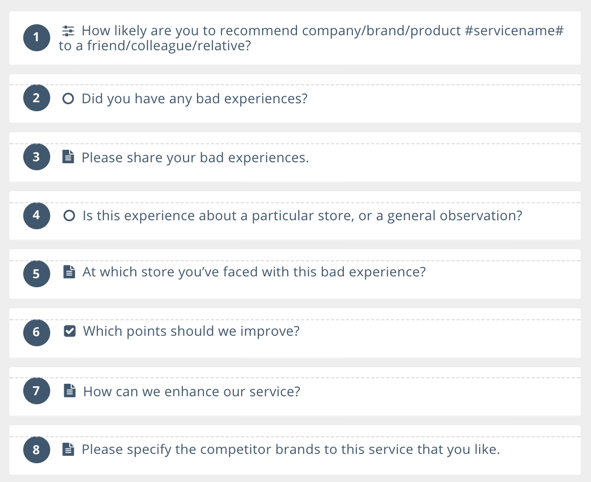 But, this is not intelligent enough for you to generate insights and smart actions out of them. Therefore, I suggest you add some additional questions to learn more from your customers.
To customers who gave 0–6 to your first question, you can ask the following questions; to understand where things went bad, and how to improve it.
Did you have any bad experiences?
Please share your bad experiences.
Is this experience about a particular store, or a general observation?
At which store you've faced with this bad experience?
Which points should we improve?
How can we enhance our service?
Please specify the competitor brands to this service that you like.
To customers who gave 9–10 to your first question, you can ask the following questions; to make them feel that you're shaping your business according to their feedbacks.
Please share your experiences.
Which points should we improve?
How can we enhance our service?
Please specify the competitor brands to this service that you like.
But this is digital, and it's hard to measure physical experiences in retail in this agile environment. There are ways to measure physical experiences in digital, and we'll come to that.
There is one main thing that we need to consider measuring this little metric.
The Trigger
On market research, you need to ask right questions, to right people, at the right place, at the right time. Why? Because, if you can ask people to rate an experience right after the experience is finished, then it'll be a better timing for you than asking the same question after 3-weeks — for most of the cases.
Let's go through an example.
Assume that you have a coffee shop brand that has 30 branches across the city. You need to measure the NPS of your stores so that you'll see which branches are performing well, and which are low — in addition to the reasons lying behind these scores. What is the right time to ask questions to your customers?
Coffee shops are getting visited a couple of times a week on average — so we can assume that a visitor will go to a coffee shop of your brand or a competitor within a week. Therefore, the measurement door for you to understand the real customer experience and calculate the NPS, you need to ask this question to those customers within at most 1-week. Best case would be asking right after your customers' experiences are finished.
Net Promoter Score (NPS) Calculation
As mentioned at the start of the article, you need to receive answers from your customers' scores between 0–10. After receiving these scores, you'll see their willingness and motivation to share and promote your brand with their social network. According to their answers, participants are getting grouped as follows.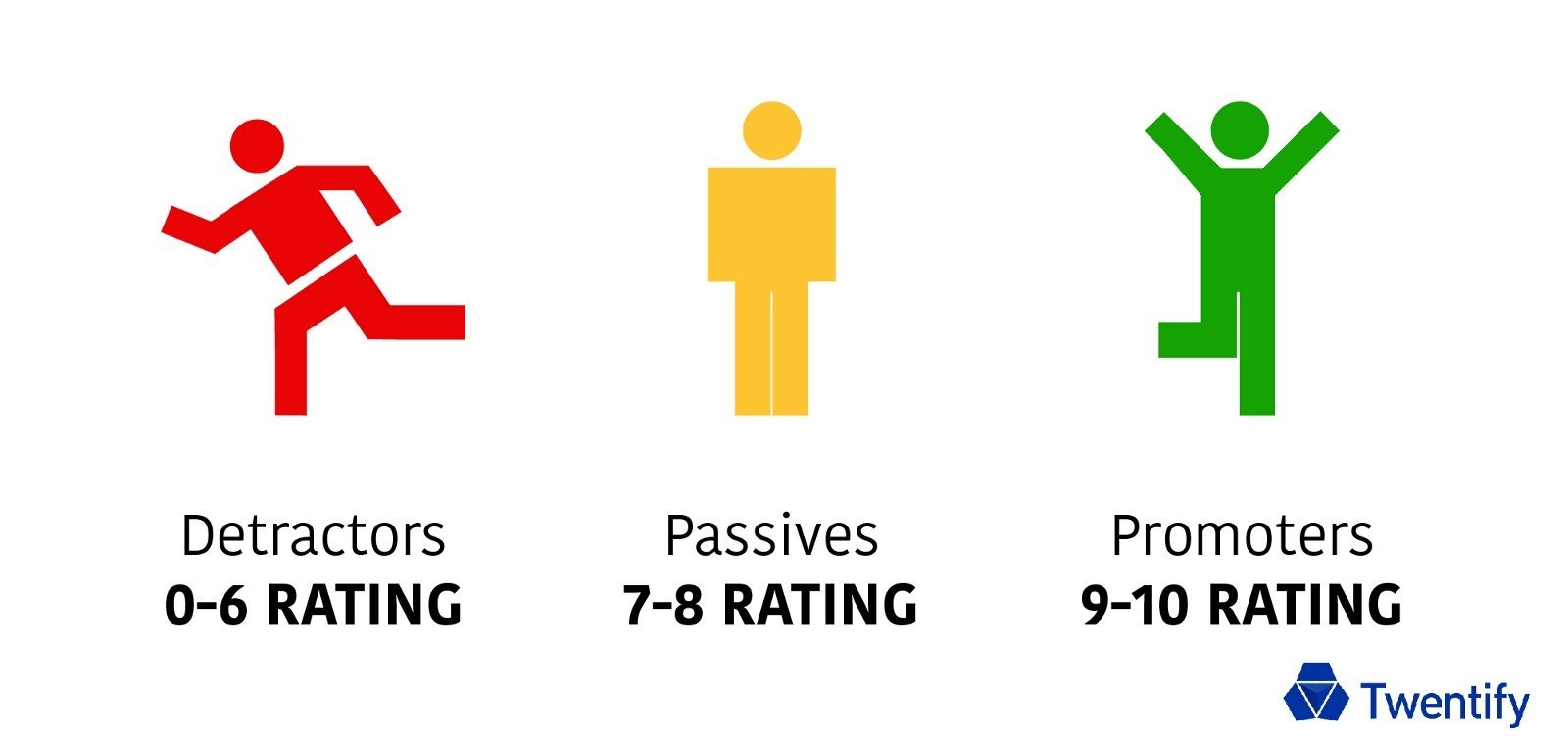 Score 0–6 Detractor: Keep an eye on these people, and try to understand what made you get into this group. They're the worst because they'll share their bad experiences with their friends, or will talk about it on social media — which will lead to problems for your brand.
Score 7–8 Passive: They didn't dislike the experience they've received, but you give a better and outstanding experience to them to move them to the next stage and them to become loyal.
Score 9–10 Promoter: Success, loyalty, happiness, quality. Promoters are willing to share their good experiences with their friends, family or close relatives physically and through social media. They're your ambassadors — so keep whatever you're doing.
Okay, we've grouped our answers. Now, it's time to calculate our Net Promoter Score. Here is the formula.
%Promoters — %Detractors = Net Promoter Score
Easy, right?
Now you can develop your mechanisms to calculate it, or take a look at our suggestions to make the calculation right, with right and generous feedbacks to make your service better for your customers.
Measuring NPS in the World of Retail
We have three steps specified now, which will lead us to the calculation of NPS in a right way.
Questions to Measure Net Promoter Score
Definition of the Trigger (People, Place, Time)
Calculation of the Net Promoter Score
It's time to build a system to measure Net Promoter Score accurately. There are several options you can use, starting from paper surveys in your stores, to digital solutions. But, at most of these solutions, you either get wrong information based on a group of extreme customers or learn about their experiences after hours, days or even weeks if you have a CRM.
Today, we'll suggest you run mystery shopping studies with real shoppers (not with professional field agents) to understand the actual customer experience, journey on your store and the Net Promoter Score. So, how does it work, why you should do it, and how can you start?
Firmly, a real customer of yours according to the target demographics visits your store, receives a service that you would like to measure and then shares her experience with pictures, raw answers, and ratings with you. After you receive 5–10 answers from each store of yours, systems automatically calculates the scores, and you see which stores are performing how, real customer feedbacks on why scores are low, and suggestions from real customers again on how to improve the service quality.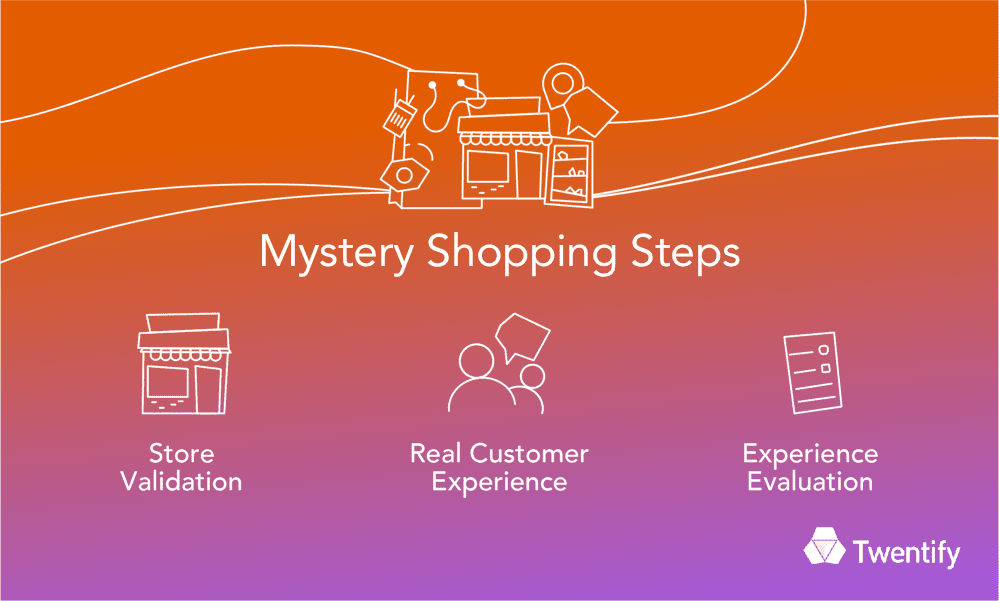 It's pretty straightforward. Using the power of real mystery shopping, you can get detailed look on the store hygiene, product quality, service quality, service speed, audience within the store, noise, environment and any other criteria that you want to look from a customer's perspective.
Use Twentify Mystery Shopping, Increase Your Revenue
Now that you want to run these studies, we suggest you not to work with a field merchandising agency since they're working with professional field agents and it'll not give you the results from real customers' perspectives. We suggest you work with a community-based platform to run these studies.
Twentify offers an efficient, powerful and affordable mystery shopping solution. To start, you can sign up to the platform for free, submit your store locations, make your customizations and start your project right away. Within a few hours, you'll receive the answers and see the points you can improve in your stores to enhance the customer experience, and increase your revenue.

Start now,measure your business health and increase your revenue by taking accurate actions across your stores.