In this research you will find out how Canadians planned their Valentines Day celebrations, what is the ideal gift for males and females, and which brands Canadians are most likely to select when buying a Valentines Day gift for their partners.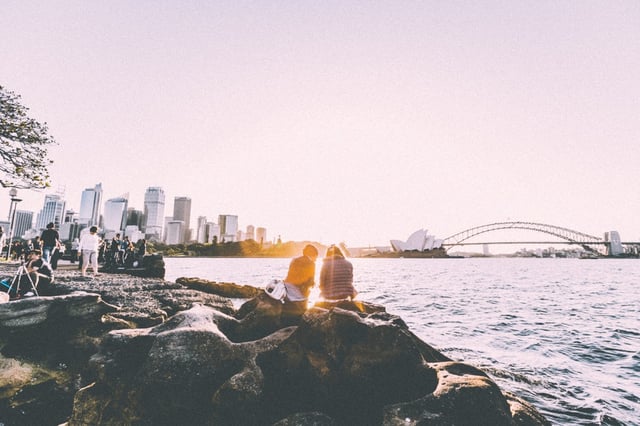 An Ideal Gift On Valentines Day
While women in equal measure favoured flowers, a hand-written card, chocolate, jewellery, and tickets to a show, men were mostly up for a weekend trip away, sports clothing and a home-cooked meal.
An Ideal Way To Spend Valentines Day
The ideal way to spend the day also differed between genders, with women likely to spend the day roaming the city or going on a weekend trip away, and men favouring a cinema trip, a home-cooked meal and movies at home.
Valentines Day Brands Roundups: Reality Vs. Expectations
To find out which brands are winning the Valentines Day roundup, we asked both females and males which brands they would like to get, and which brands they are planning to give to their partners. That way we have established "Reality vs Expectations" picture.And found out the most popular brands for Valentines Day in different categories such as fashion and jewellery, confectionary, electronics and other categories.
Female Brand Roundups in Fashion and Jewellery Categories
Comparing these two graphs, we can clearly see that the top brands that women would prefer to get for Valentines Day are jewellery brands: La Maison D'Or Jewellers, Pandora, Swarovski and Peoples Jewellers are top choices. Among fashion brands women favoured Victoria's Secret, Coach, Chanel and Michael Kors.
Interestingly, men think alike on some brands, choosing Michael Kors, Victoria's Secret and Peoples Jewellers for their partners.
Female Brand Roundups in Confectionary Brands
Interestingly, in chocolate preferences males and females are pretty similair: both genders favoured Lindt as a leader, followed by Hershey's, Cadbury and Lindor.
Male Brand Roundups in Fashion and Accessories Category
So what are the most popular male brands for Valentines Day; brands that men would like to receive and their partners are planning to give?
We can see that in the fashion category males clearly favoured Nike, Calvin Klein, Adidas Yeezy, Banana Republic and American Eagle.
Men were lucky because their brand preferences and desires were pretty well matched with what their partners were selecting for them: Nike, Reebok, Peoples Jewellers, American Eagle, Banana Republic, Adidas and Tommy Hilfiger made the cut.
Male Brand Roundups in Electronics Category
In electronic brands category, males reported desiring products from Apple, Samsung, Fitbit, Sony and Xbox the most. While their partners were planning to surprise them with Apple, Playstation, Samsung and Sony products. Just showing how well women in Canada are tuned into their partners' preferences!
These insights were gathered by Twentify via Twentify's consumer platform, Bounty.
This data does is not a representative sample and was taken from a random sample of our end users based on 600 responses.